Welcome Home Mr. Henry Hunter Jr. from Fountain City, TN!   On July 7, 2017 Vet to Vet Tennessee received an emailed from Agostino Alberti, a Lombardy Italian teacher and a member of the archaeological group Air Crash Po, about a WWII American Airman dog tag found in wooded, Apennines mountains area  of Italy.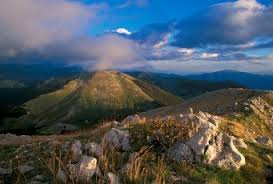 According to Ago, his "friend Tommaso Teora was investigating a wooded area "between Lucca and Pistoia", looking for the crash-point of a B-17F bomber which was shot down during a bombing mission over the Bologna main M/Y on October 3, 1943 and he and another researcher named Francesco Pioli have found the dog tag."  According to Mr. Hunter's family, Mr. Hunter and his crew made a raft using the wing of the craft, and they floated down the river until they met up with Italian partisans who assisted them in returning to American forces.
Through our partnerships with the Knox County Mayor's Office and one of our Veteran/Military Friendly Congregations Fountain City United Methodist Church, and a local mortician and military history enthusiast, Mr. Hunter's family was found.
Such an honor to assist in bringing an artifact home from our soldiers and inform his family.  We are grateful and honored to Agostino Alberti, Tommaso Teora, Francesco Pioli, Luca Merli, Jeff Berry, Buzz Buswell, Fountain City United Methodist Pastor John Gargis and www.tnvhc.org for bringing all of this together.  We are truly blessed.